Tenants at Phoenix Mills Plaza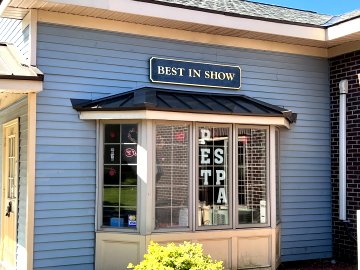 Best In Show
Suite 100
Dog grooming with Love!
We guarantee that you'll love your pet's cut and they'll love to come back.
Website: www.thebestinshow.org.
Phone: 585-924-1890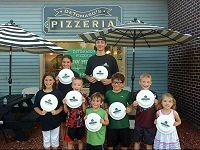 DeTomaso's Pizzeria
Suite 120
Great Italian Food and More!
Website: www.detomasopizzeria.com
Phone: 585-398-8806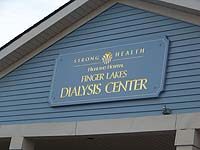 Finger Lake Dialysis Center
Suite 130
Finger Lake Dialysis Center has been a resident of Phoenix Mills for 10 years now
and has one of the biggest spaces in the plaza!
Phone: 585-742-1370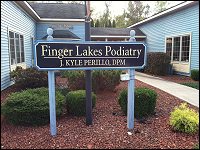 Finger Lake Podiatry of Victor
Suite 220
Dr. Kyle Perillo is trained in all aspects of medicine and surgery of the foot.
He has special interest in diabetic wound care and reconstructive foot surgery.
Website: www.victorpodiatry.com
Phone: 585-742-3777
K'Nails
Suite 230
Specializing in nails and pedicures is just what K'Nails does.
Conveniently located next to Otto Tomotto's and Victor Chiropractic.
Contact Cindy at 585-742-6310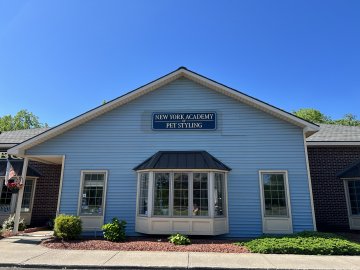 Keepsake Photography
Suite 310
Keepsake Photography is a locally and independently owned, full service quality minded portrait studio proudly serving you since 1988. Providing portraits of your family, a high school senior, newborn baby, children, or your grandparents
Website: www.keepsakephotography.com
Phone: 585-924-8870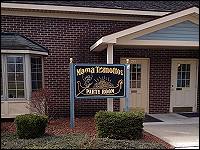 Mama Tomotto's Party Room
Suite 204
Otto Tomotto's has a new banquet room.
Classic Italian cuisine done right!
Call us to reserve your party.
Phone: 585-742-2070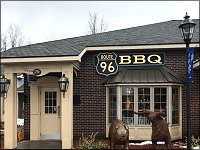 Route 96 BBQ
Suite 300
BEST BBQ IN TOWN - 100% wood fired smoker.
Website: www.route96bbq.com
Phone: 585-742-2026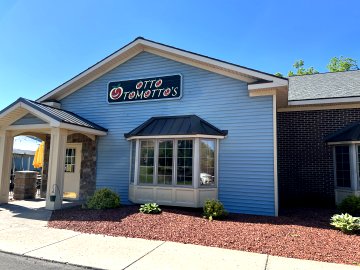 Otto Tomotto's
Suite 200
Otto Tomotto's serves up classic Italian cuisine done right.
A small Italian restaurant with homemade meals!
See more info (including menu) at: www.ottotomottos.com
Phone: 585-742-2070
Phoenix Salon
Suite 150
Tanning, Manicure, Hair Stylist.
Walk-in's welcome!
Phone: 585-925-3000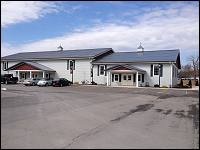 Sports Academy of Victor
Suite 400
A fantastic place for children to develop their athletic skills...
from gymnastics to wrestling... cheerleading to karate... and so much more.
Visit www.sportsacademyvictor.com.
Phone: 585-200-9921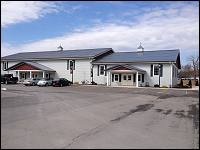 Structural Body Systems
Suite 410
Being Fit To Move Pain Free. Structural Kettlebell.
Structural Kickboxing. Massage Therapy.
Website: www.structuralbodysystems.com
Phone: 585-398-3035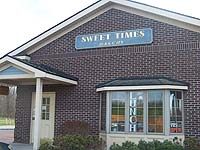 Sweet Times Bakery
Suite 110
Family Owned Cafe/Bakery
Yummy baked goods and many delicious homemade sandwiches.
Sweet Times is located at the far south end of the plaza since 1990.
Phone: 585-924-5630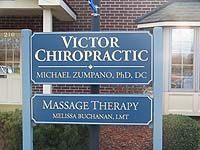 Victor Chiropractic
Suite 210
Dr. Michael Zumpano PhD, DC and Melissa Buchanan, LMT
is who you will find at Victor Chiropractic, located in the center of the plaza since 1991.
Visit www.victorchiropractic.com and www.enhanceyourhealthmassage.com
Phone: 585-924-3330